"Be faithful in small things because it is in them that your strength lies."
- Mother Teresa
Co-Founder of CBTX Capital, husband, father, follower of Christ, attorney.
Likes:
Hard work, homemade food, fresh ground coffee, red wine, traveling with my wife, early mornings, an old pair of boots, when my kids laugh at my dance moves.
Dislikes:
Laziness, dishes left in the sink, skinny jeans.
Email:
i
[email protected]
Educator 8 years, Christian, wife, mother, positive, forward thinker, motivator, tell it to you straight kinda girl.
Likes:
Red wine, queso, rich conversation, baby girl clothes (and bows!), hobby lobby, laughing till I cry, friends, family, pinterest addict, DIY crafter, thrift & garage sale shopper.
Dislikes:
Cleaning the house, spiders, pumping gas, negativity.
Email:
[email protected]
Lawyer for 15+ years, father, husband, advocate.
Likes:
Karen, being with my kids, Longhorns, good books, comedies, drinks with friends, opposing viewpoints thoughtfully expressed.
Dislikes:
Losing, social media, Sooners, high prices on iced tea.
Email:
[email protected]
Director of Communications
Corporate Sales 12+ years, wife, mother of River who is a very special boy with special needs, and sweet Stella girl, fashionista, inspiring life changer, great listener, genuine, passionate about spreading love.
Likes:
Encouraging others, any and all things music, fitness fanatic, dessert lover, curly hair, online shopping, family time, fake eyelashes.
Dislikes:
Laziness.
Email:
[email protected]
Director of Program Development
Connector 15+ years, Mrs. Q, Momma Q, investor in people, lifetime learner, peace finder, instinct follower.
Likes:
Joe, the Q crew, lifting heavy, outdoor exploring, cooking, people who are brave enough to try, grace, wit, real talk, relational healing, littles.
Dislikes:
Assumptions, grief unseen, box jumps, injustice.
Email:
[email protected]
Head of Angel Ambassadors
Christ-follower, husband, dad of 2 beautiful girls- Stella and Noa, business builder, leader, reader, musician, extrovert, outdoor enthusiast, and friend to many.
Likes:
Family time,Texas BBQ, golf, Red River NM, Dallas Cowboys, San Antonio Spurs, large groups of people, yardwork, fitness, the lake, Nordstroms, the color blue, playing the drums, real estate, and overall entrepreneurship.
Dislikes:
Being alone, Austin traffic, snakes, and profanity.
Email:
[email protected]
Candace Blair Cronin, Ph.D.
Director of Organizational Development

Management consultant 20+ years, Jesus lover, proud wife & mama (4 kiddos), analytical, driven, loyal, tender-hearted, serious & silly. Child advocate since 2006 (former foster parent/adoptive parent/CASA volunteer). Industrial-Organizational Psychologist.
Likes:
French culture/language, Tex-Mex food & sushi (not together), fine wine, laughing at myself, family time, deep friendships, fitness, dates with my handsome hubby, social events, collecting bold art pieces.
Dislikes:
Dishonesty, unforgiveness, discrimination, board games (sorry Mom), horseradish, onions, gossip.
Email:
[email protected]
Editor-in-chief of a national trade magazine 12+ years, father, writer, optimist.
Likes:
Doing almost everything with my Wife, football, comic books, cigars, hanging with friends, mysteries, fritos and bean dip, watching my kids succeed, golden tee golf.
Dislikes:
Flying, dishonesty, "what have you done for me lately" attitudes, inflexible opinions.
Email:
[email protected]
Lead Pastor and founder of Restore Austin, husband, dad, foster dad, former mediocre athlete.
Likes:
Local food, good coffee, live music, Duke basketball, entrepreneurial spirit, public speaking, pop culture, listening to Christmas music year-round.
Dislikes:
Summer heat, nutella, fundamentalists, laziness, small serving sizes.
Email:
[email protected]
Church Ministry 15+ years, planter of Vintage Church in Austin, wife, mama to two wonderful kids, believer, encourager.
Likes:
Family time, growing in God, loving on friends and the community, coffee with a lot of creamer, speaking into others, dates with my husband.
Dislikes:
Negativity, fear, driving at night.
Email:
[email protected]
Sales and Corporate Manager 16+ years, problem solver, loyal, driven, serious, a convergent thinker, Martha Stewart wannabe.
Likes:
Analytics, spreadsheets, organization, cats, the underdog, fancy food, hand making jewelry, spa treatments, seeing the grey in a black and white world.
Dislikes:
Arrogance, sweating, mint, mornings, waiting.
Email:
[email protected]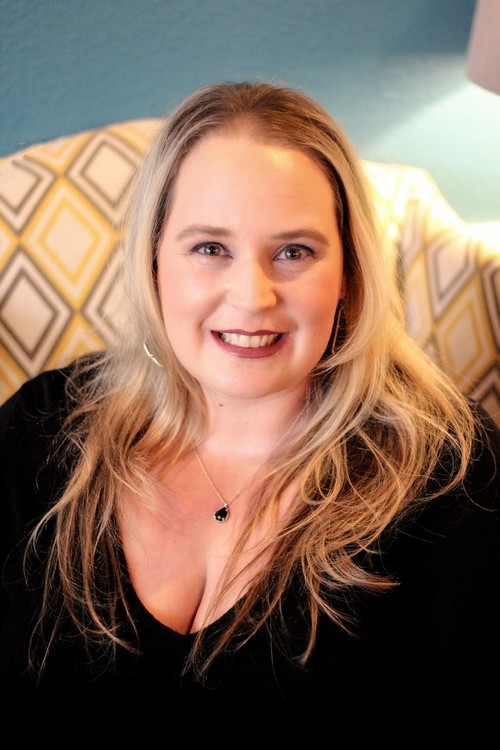 Hospitality Event Planner 12+ years, St. Edwards graduate, sister, aunt, believer, leader, compassionate.
Likes:
Coffee in the morning, wine in the evening, pink, glitter, Texas Rangers baseball & Spurs basketball, spending time with my niece & nephews.
Dislikes:
Cilantro, liars, heights, scary movies.
Email:
[email protected]