Intern with austin angels
An internship with Austin Angels offers students hands-on experience with a quickly-growing nonprofit that requires the commitment and investment of its participants. We provide the learning and experience it takes to thrive as a committed, competent, and effective leader within the nonprofit community. Austin Angels interns will become value-centered, service-oriented, and ethical leaders. All internships are unpaid, but eligible for class credit.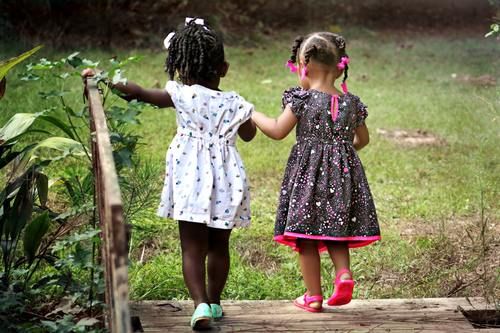 Spring Term
Application Deadline: December 1
Start Date: January 15
End Date: May 9
Summer Term
Application Deadline: May 1
Start Date: June 4
End Date: August 14
Fall Term
Application Deadline: July 1
Start Date: August 24
End Date: December 22
Senior - Communication Studies
"The second I heard about Austin Angels, I knew that I had to apply for this internship program. Every bone in my body told me that this was the place for me and boy am I glad that I listened. Before becoming an intern for Austin Angels, I knew that I wanted to help others but I was truly lost in which direction to start. Now that my internship is close to ending, I have never felt more secure in who I am and what my passion is. Interning under leaders like Susan and Kathleen has been the most inspirational few months of my life. Susan has taught me how to understand my own personal strengths and how to utilize them to encourage change. Our world has so much pain but love is so much more powerful and Austin Angels is based on the desire to spread love. I'm so sad for this internship to end but I look forward to seeing how Austin Angels continues to challenge the status quo of our foster system!"
Junior - Communication Studies
"The time that I have spent as an intern with Austin Angels has been life-changing. When I was told about this organization, I knew that they were doing something special. The opportunity to work with Austin Angels literally had my name on it, so I took it! Going into this internship, I knew next to nothing about the foster care system. As I have worked alongside Susan, Kathleen, Celina, the board members, and my fellow interns, my heart has been broken for these children. Hearing the stories of how these children have been mistreated and how they do not have the same opportunities as other children makes me profoundly sad. However, the way our Love Box groups step up to provide for these families and support them through the difficult moments gives me hope that we will change the foster care system. I am so glad to have been able to work with such an incredible team this semester and I wish Austin Angels success in all of their future endeavors to support the needs of foster families and improve our foster care system!"
Junior - Public Relations
"I first heard about Austin Angels when I met a girl who was so passionate about her job that she was always working while she was in class. Kathleen shared her love for this organization and encouraged me to apply for this internship. Because of her, I have been blessed to have spent my semester interning for Austin Angels. Seeing the passion and love that my coworkers have for our foster children has inspired me to take more initiative in volunteering and giving back to our community. Austin Angels has forever changed the way I look at the world and I cannot wait to see what they accomplish in the future."
ready to begin your journey?